CMMR2023, the 16th International Symposium on Computer Music Multidisciplinary Research
NEWS:
13 October – Those who want to join the social dinner are asked to register themselves by the end of October. If you are already registered without "social dinner" but would like to join the dinner, please visit registration >> Login >> MyPage, and write so in the "contact form", which you can find at the bottom of MyPage. Note that your registration status cannot be changed, and thus your paid fee is not refundable, after November 1.
10 September – The web page of Program has been opened!
3 August 2023 – Springer has agreed to publish the post proceedings of CMMR
in their LNCS series!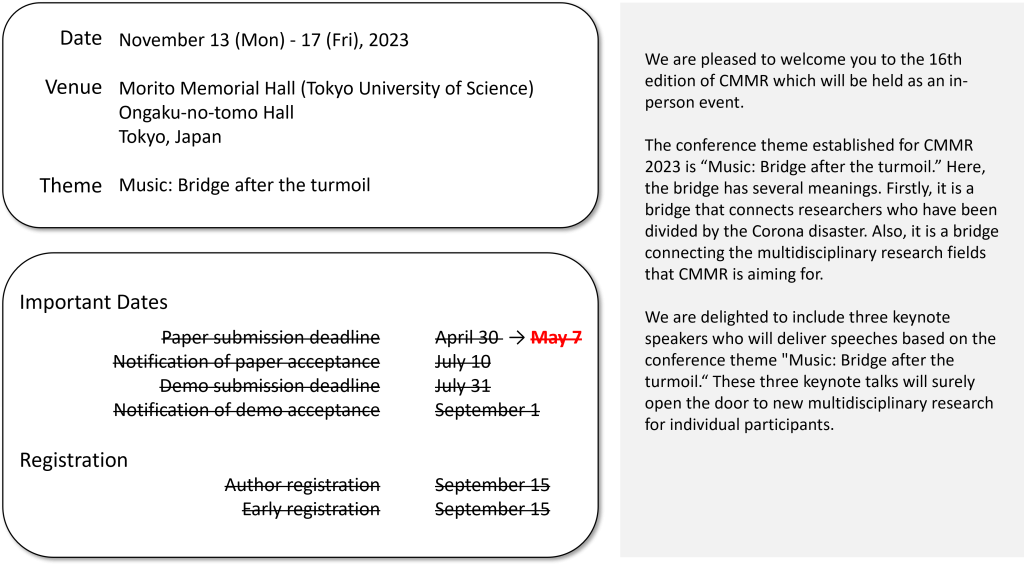 Paper submission deadline: April 30 -> May 7 (EXTENDED)
---
Sponsors
Distinguished Sponsor
Gold Sponsor
Silver Sponsor
Commercial Sponsor
Partner